Unfortunately there are no quizzes coming up soon.
Due to ongoing issues with the pandemic in the UK, some of our quizzes are currently cancelled, if you are missing us you can always join our online "not in a pub quiz". Click here for more details.
Every Monday at 8:00pm
Entry: £2 per person
Prize: Cash for first, surprise for 2nd.
Monday see's us kick starting the week by taking a little trip to the heart of Poets Corner.
You'll get your 4 rounds, you'll get Jukebox Bingo, you'll get some great beer and some amazing food!
It's £2 per person to enter (plus an extra £1 per ticket for Jukebox Bingo), cash prize for first and a surprise for 2nd!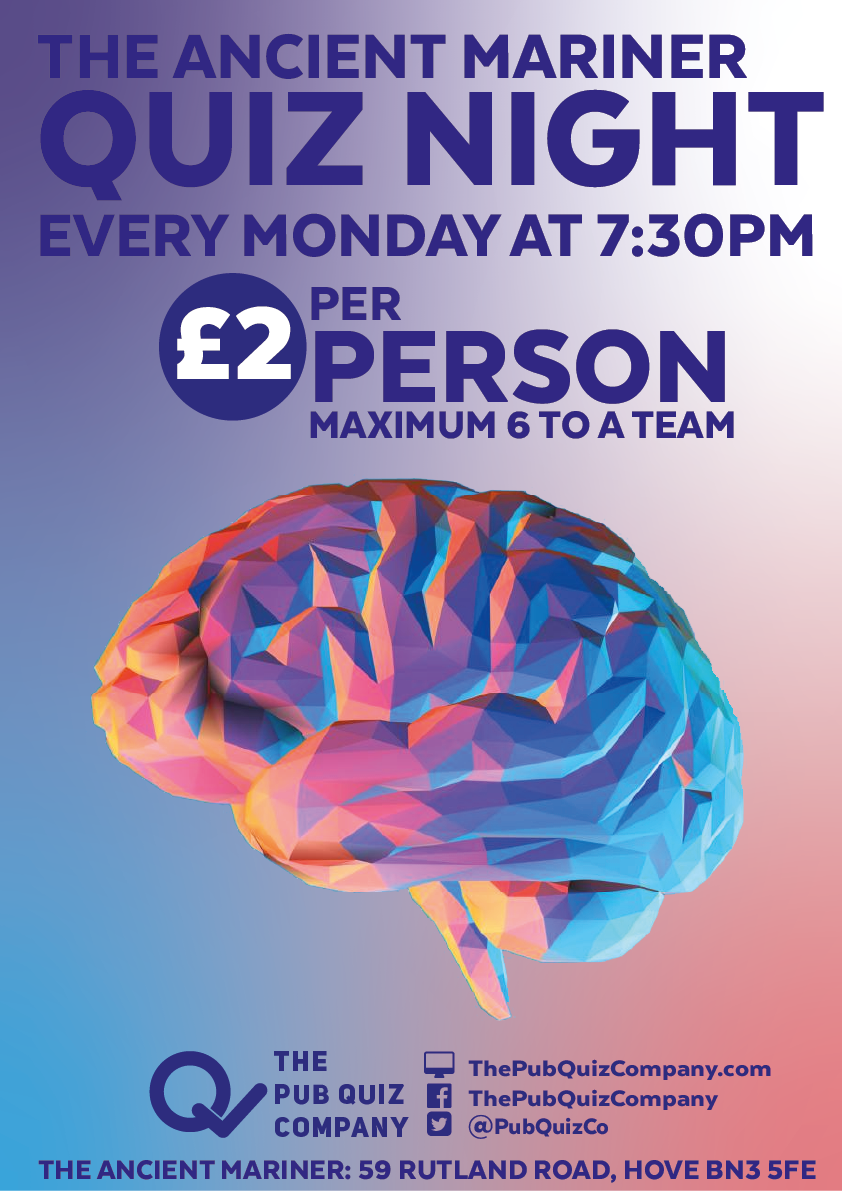 The Ancient Mariner
Venue information.
Address:
The Ancient Mariner, 59 Rutland Rd, Hove, BN3 5FE
Email:
hello@ancientmariner.pub
The Ancient Mariner photos
A picture paints a thousand words and all that..
Previous quiz results
| Date | Winners | Winning Score | |
| --- | --- | --- | --- |