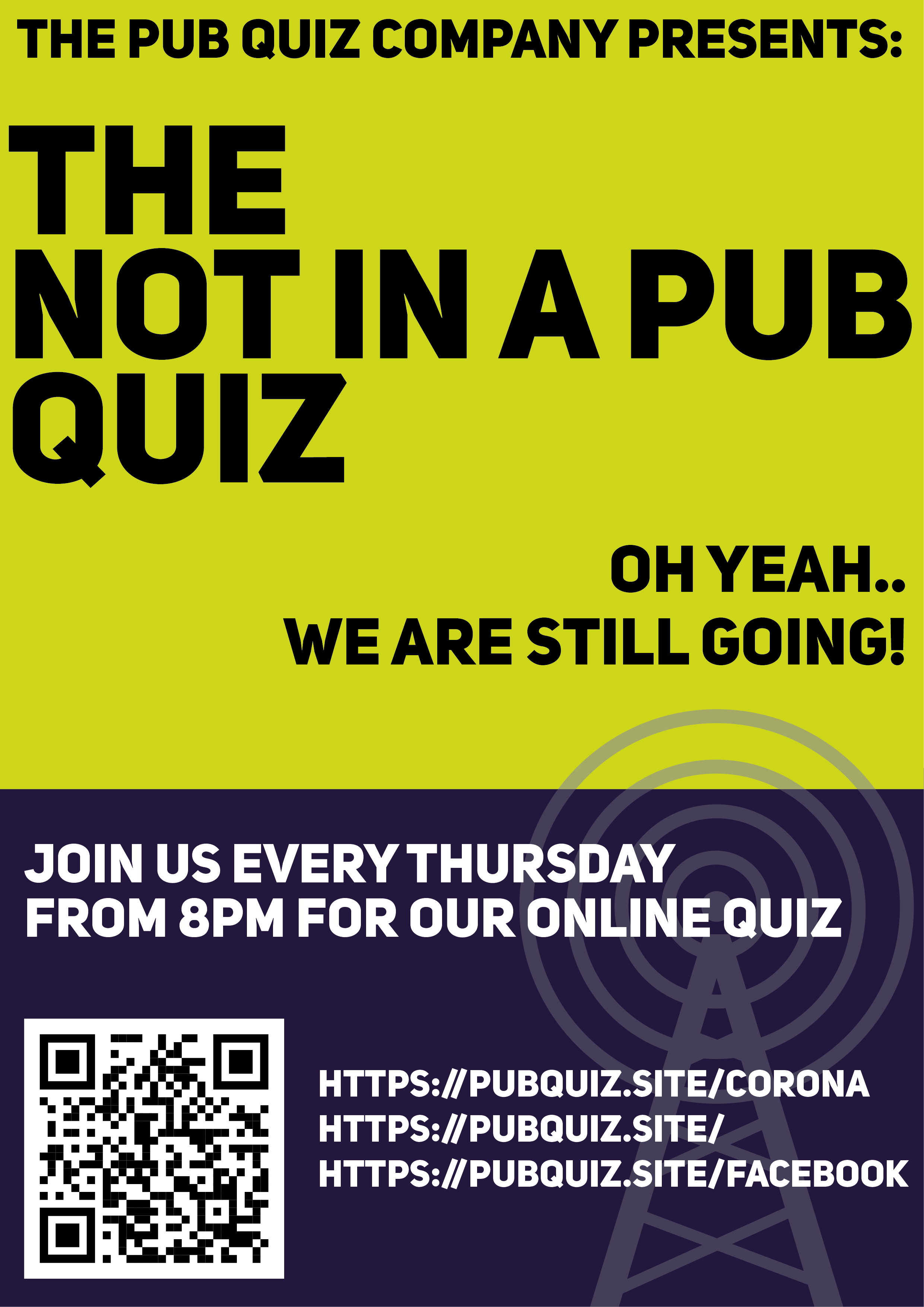 Details
The country is going through a bit of a rough time, loads of us aren't working, the pubs are shut, there are no pub quizzes and we miss you!
We've spent hundreds of hours (honestly, it was) programming a new website and using those we have combined our quiz nights and taken them online (some would say virtual) to bring you the Not in a pub quiz online (virtual) quiz night!
We have tried to keep the format the same as our usual quizzes, so you get a picture round and 4 rounds of questions, we even have Jukebox Bingo to play at the end of the night!
It's every Wednesday at 8pm (UK time) and is totally free to enter (though, to keep it running we do ask for donations - streaming audio is really expensive!) and although we currently don't have any prizes we are working away trying to source some.
All you need to take part in our online pub quiz is a laptop/tablet/phone that has an internet browser and speakers (an internet connection would be helpful too) .
For more information swing on over to https://thepubquizcompany.com/onlinepubquiz.