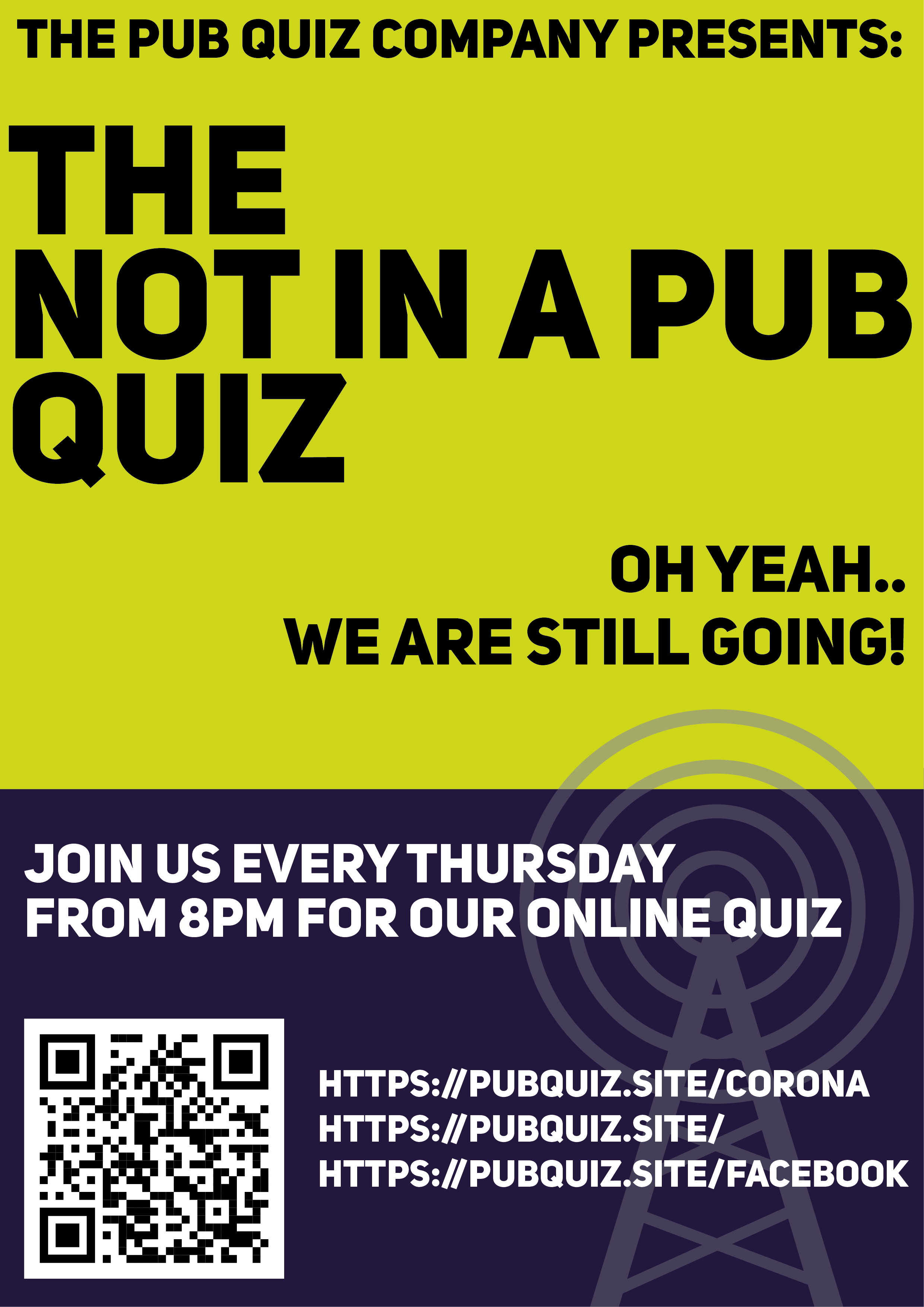 Details
Back in March 2020 the world shut down and everything went wrong. Pubs were shut and we weren't able to run our quiz nights.
We quickly learnt how to code and started our online (virtual if you are posh) quiz Not in a pub quiz. Many many many months later and we are still running our online night.
It's every Thursday at 8pm (UK time) and is totally free to enter (though, to keep it running we do ask for donations - streaming audio is really expensive!) and at the end of the month the top team wins a prize - it's very exciting.
All you need to take part in our online pub quiz is a laptop/tablet/phone that has an internet browser and speakers (an internet connection would be helpful too) .
For more information please click here.
Website