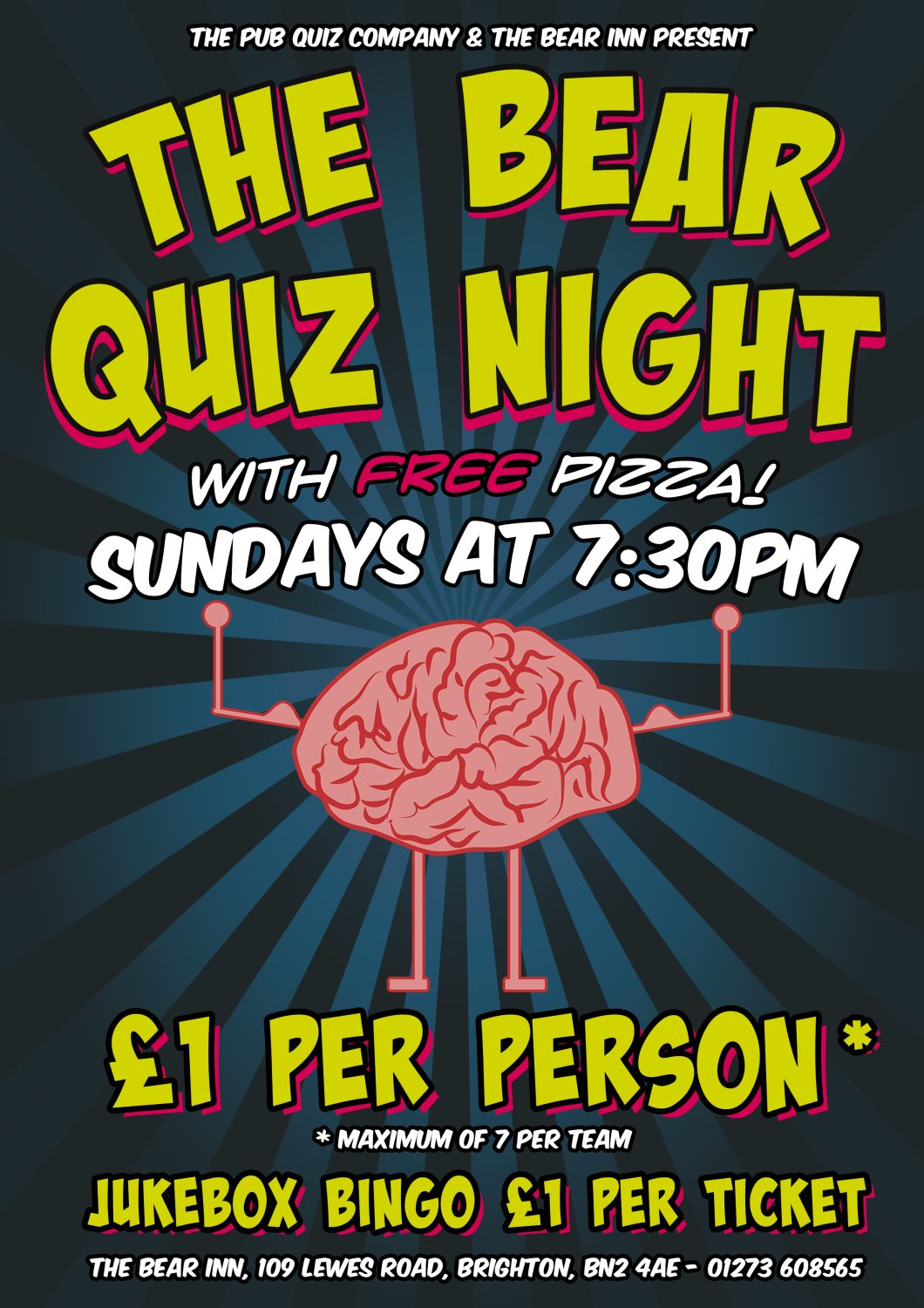 Details
Hello clever and not so clever people!
Are you tired of going out and feeling like everyone around you is cleverer than you? Do you get annoyed with everyone pointing out that media degrees aren't real degrees? Do you like FREE PIZZA?! If so then you should pop in and join us on Sunday Nights at The Bear for our weekly quiz night.
Every Sunday from 7:30pm(ish) our quizmaster struts his funky stuff in front of the teams in an effort to get you all thinking. Don't expect a quiz for rocket scientists, our quizmaster got into his job because he isn't one. Expect questions he can answer.
It's £1 per person, you can have up to 7 mates with you on a team (we know that will be a struggle for some of you, teams of 1 or 2 are also fine).
In exchange for that £1 (it's the price of a pot noodle) you will get to watch a grown man get drunk whilst shouting questions at you. You will also get some FREE PIZZA! (if you can run to it fast enough).
We also have a little game of Jukebox Bingo at the end of the night, which will cost you a quid or two.
Cash prize for first, bottle of wine for 2nd and maybe a rubbish prize for coming 2nd to last!
So pop down and join us!
Location