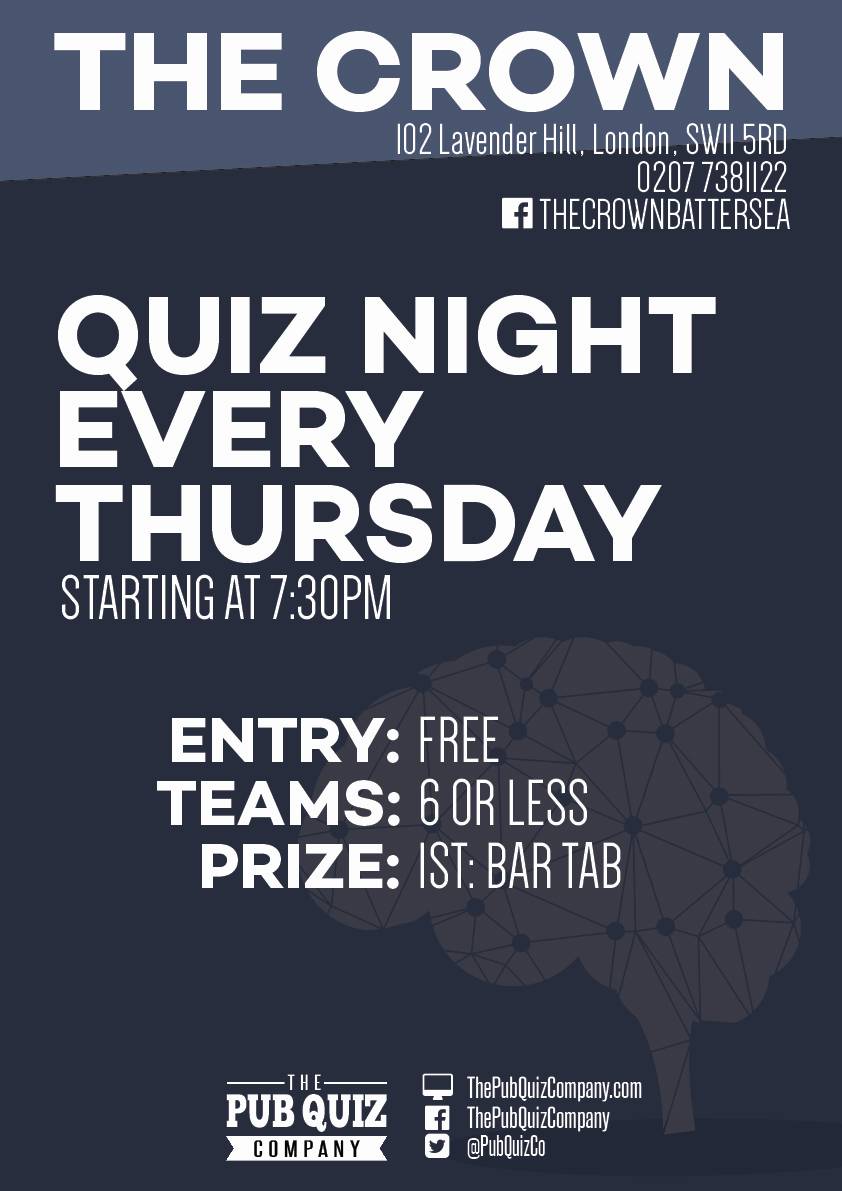 Details
Thursday night at the Crown is Quiz night!
We took over the The Thursday night quiz at The Crown in early 2015, when we started there the night was struggling to attract teams. Now, it's the opposite, our Thursday night is now one of the busiest of the week. Often it is standing room only!
We have our die hard regular teams that turn up week in and week out that nestle in along side the casual Oh a quiz is happening teams. We have our usual 4 rounds (always with a music round), often throwing in a bonus round (charades anyone?) and at the end of the night we always play a round of Jukebox Bingo.
It's free to enter and a bar tab is up for grabs to the winning team. Jukebox bingo costs £1 per ticket.
A wide range of drinks (including 50 odd gins) and food served up until around 10pm.
Location