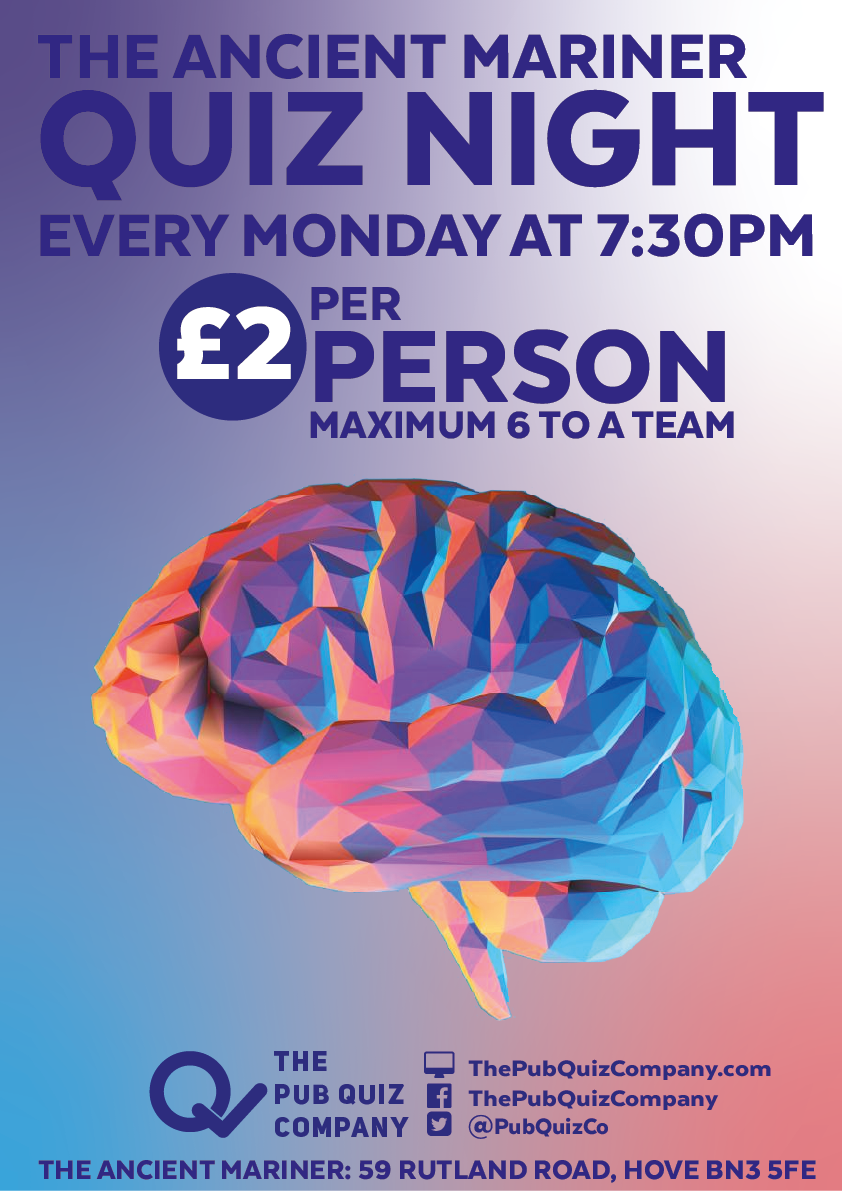 Details
Monday see's us kick starting the week by taking a little trip to the heart of Poets Corner.
You'll get your 4 rounds, you'll get Jukebox Bingo, you'll get some great beer and some amazing food!
It's £2 per person to enter (plus an extra £1 per ticket for Jukebox Bingo), cash prize for first and a surprise for 2nd!
Location